Illinois Whitetail Hunts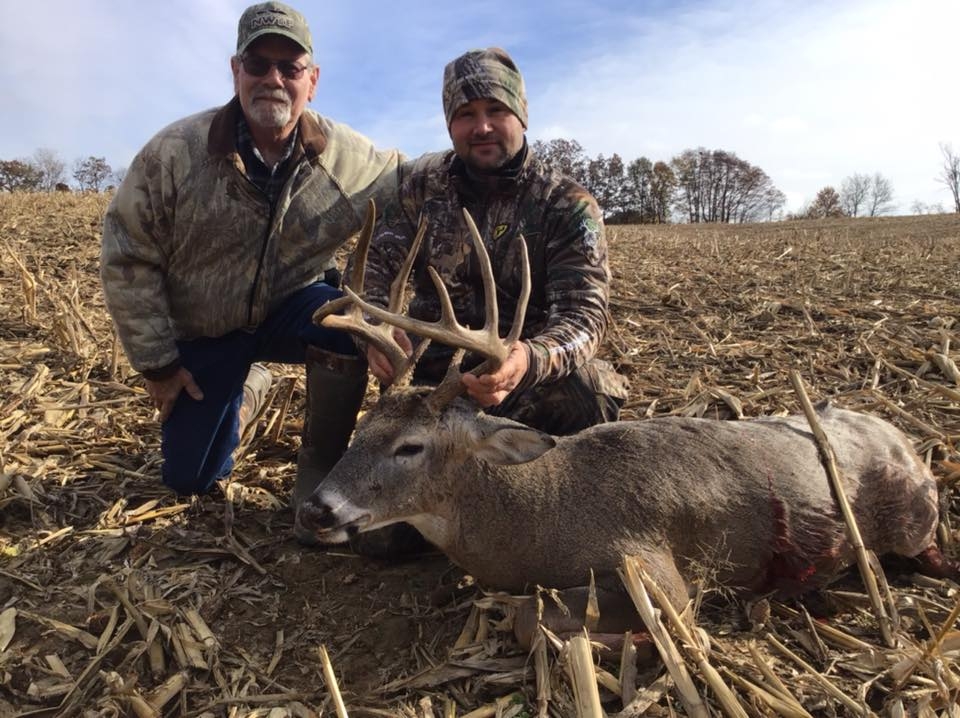 B&D Outfitters offers some of the finest 100% fair chase whitetail hunting in Pike County, Illinois. Whitetail hunting at B&D Outfitters presents the hunter with the best opportunity to harvest the buck of a lifetime. B&D Outfitters offers five day archery hunts and three or four day gun hunts.
Early season & Pre-rut bow hunting can be some of the best hunting during the season. Deer have not been pressured, the deer can be patterned, and the weather is usually very comfortable.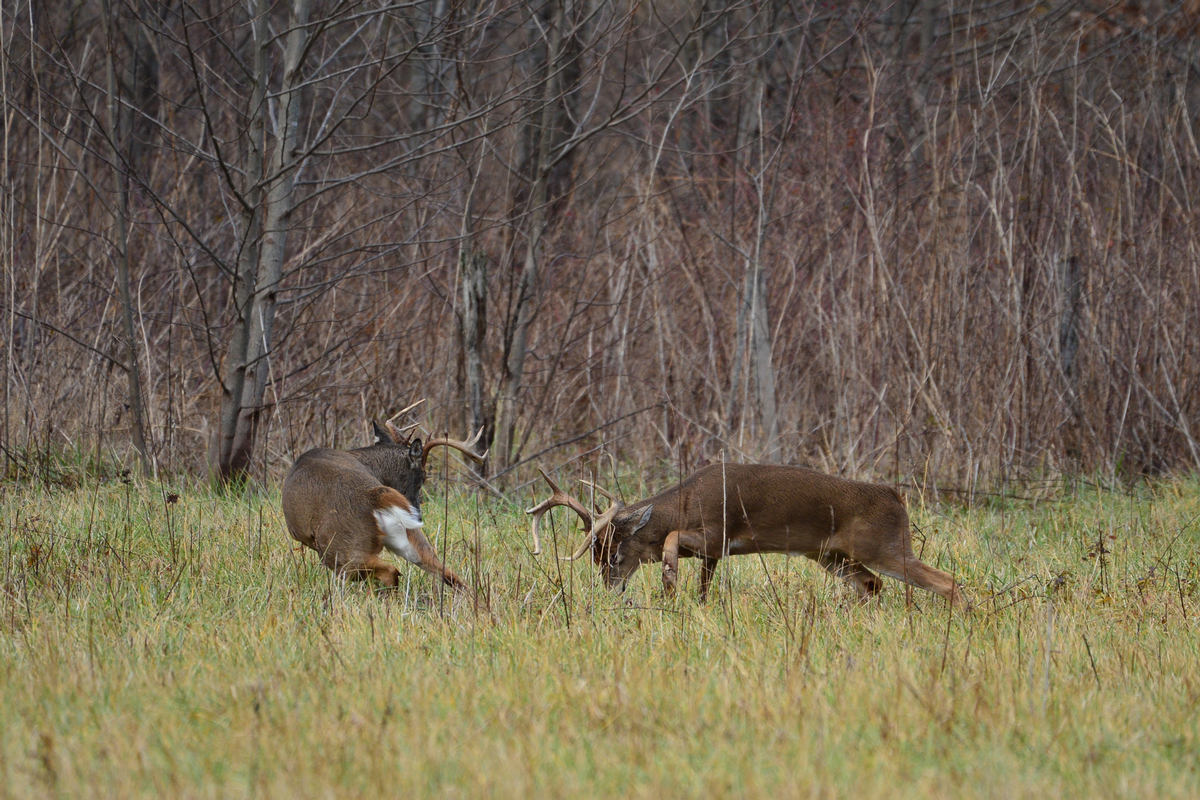 Our archery rut hunts are like no other anywhere in the country, as it is in Pike County, Illinois. Bucks are on the move, high deer density, low pressure hunting, and did we mention bucks are on the move. Rut weeks fill up fast, and for good reasons.
For gun hunts here in Illinois, you can only use shot gun/slugs and muzzleloaders. This makes killing a buck of a lifetime up close and personal. Our gun season is a three and four day season. Second rut usually occurs during this time, which makes it a great time to be in a stand.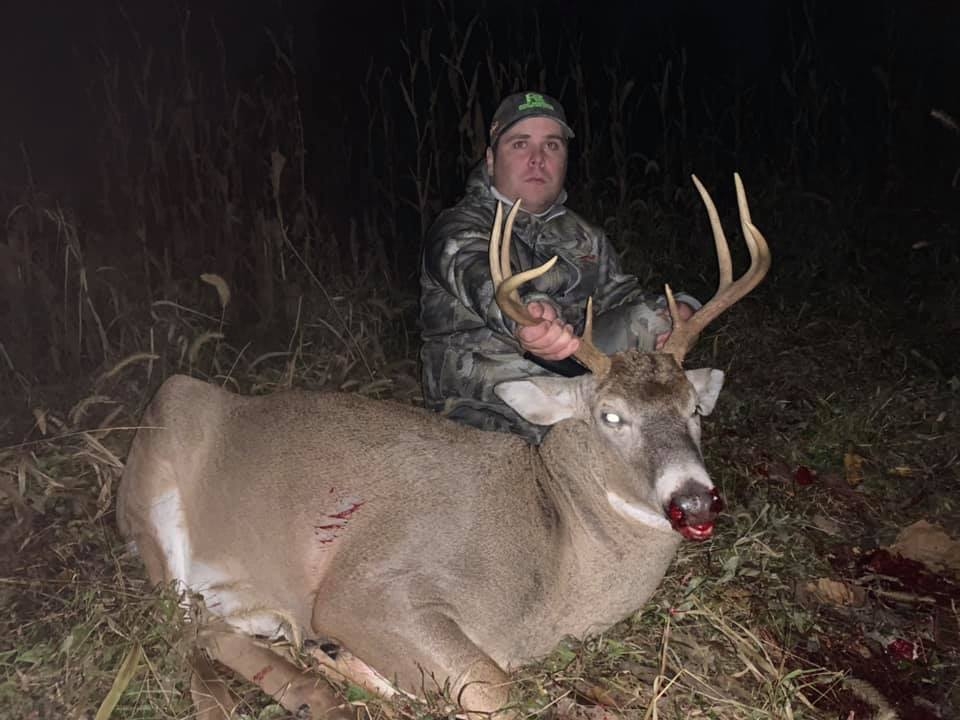 Youth gun hunts are opened to non-resident youth hunters under the age of 17. It is a three day Saturday - Monday early October hunt. The weather is great and it is a perfect time to get your young hunter on a buck of a lifetime or their first buck. The price is right for this hunt and spots fill up fast.
Late season archery hunts can be that last chance to kill a buck of a lifetime for the year. The cold weather forces the big bucks to feed and makes the strategy a little easier. Food plots put in by our staff here at B&D Outfitters are the favorable spots on killing a trophy whitetail at this time of year.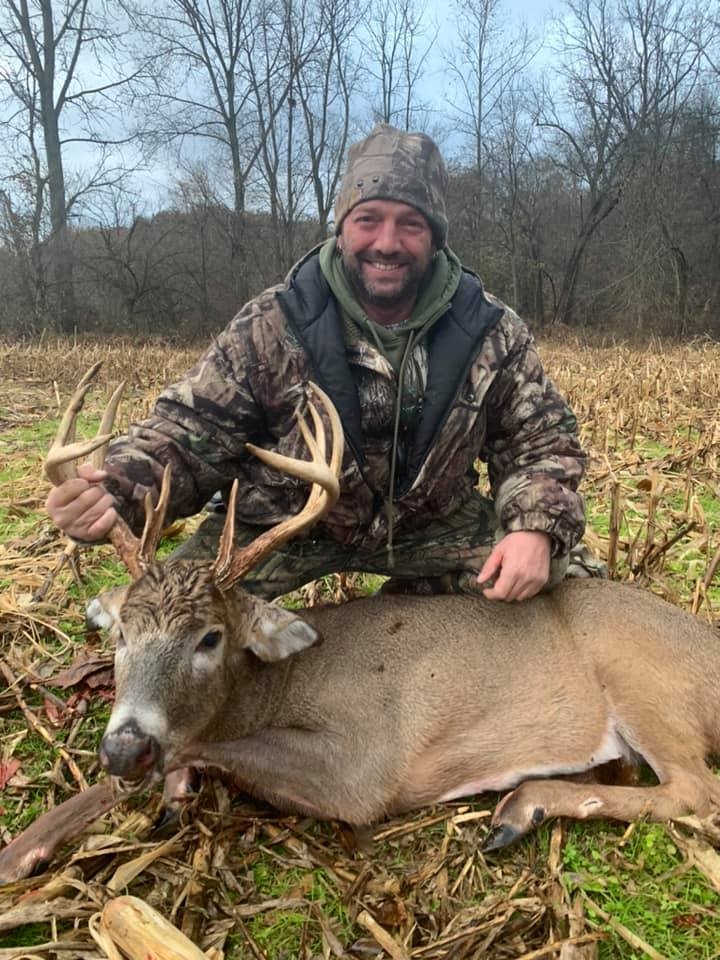 What to Bring
Weapon
Weapon Case
Range finder
Safety harness (if not one will be provided)
Rain gear
Face mask
Binoculars
Gloves
Climbing stands (optional)
Camo clothing
Orange vest & hat (gun hunters only)
Slippers/slides/camp shoes
Leather boots
Rubber boots
Personal items
Coolers
It doesn't matter if your hunting the first week or last week, the weather in Illinois can change in an instant, so you always want to be prepared for any type of weather. All clients upon arrival for their hunt will be emailed a gear check list for packing but should pack the recommended items listed above.
Deposit Requirements
All hunts require a $500 deposit (all deposits are non-refundable)